Evolution Tank Essentials
Forget that lousy shelf tank you have from the 90s. This bra/tank combo is from the future.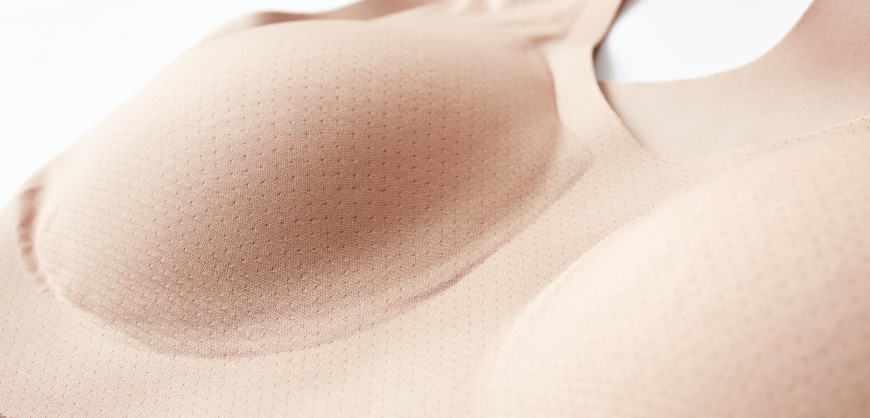 Built-In Bra
Bonded, wire-free construction lifts the chest for secure, comfortable support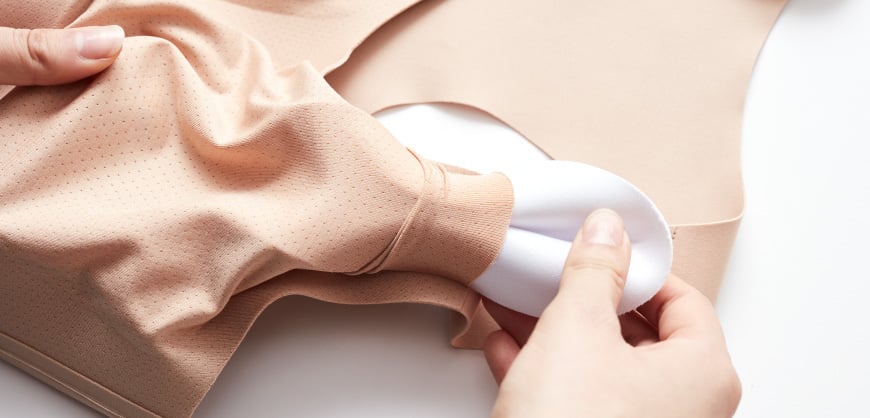 Removable Cups
Thin, breathable cups add shape and coverage without the bulk.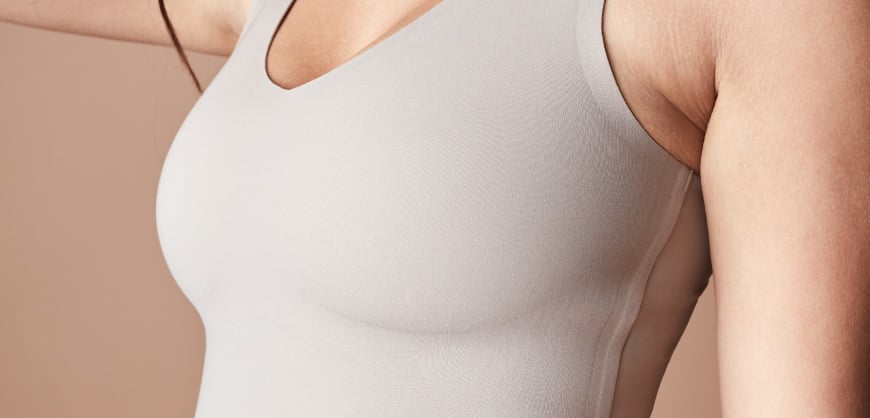 Seamless Versatility
Comfortable on it's own, or seamlessly invisible under whatever you're wearing.
How It Fits
Designed for cup sizes A to DD. It'll fit soft and snug with powerful construction that lifts the chest for secure, wire-free support.
Fabrication
Body: 62% nylon, 38% spandex
Lining: 92% nylon, 8% spandex
Care
Machine wash cold with mild detergent, do not bleach, lay flat to dry.
This product fits seamlessly under dresses, suits for work, sweaters and...skin tight shirts.
Judith K.
Tech To Take
Your Life Back
Comfort
We're done with uncomfortable underwear. With 4-way stretch fabrics, your Knix move and mold to your shape.
Versatility
Each Knix product is tested by 1000s of real women to make sure it's ready for your real life.
Performance
Moisture-wicking. Anti-odor. Quick-dry. Because we know what it takes to conquer your day.
Put it to the test! Wear it to work, to yoga, to the jungle - it's your call. Give it a couple washes. Fall in love with it. And if you don't? We can help you get into a better fit or take it back, no questions asked.
Q: Is there a way to sign up for a waiting list, or some kind of notification when XL is back in stock? Will they be back in stock?
A: Yes! You should have the option to sign up for a Back in Stock notification located under the product page.